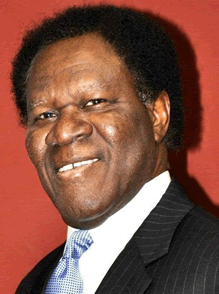 The American School of Symptometry was founded by Dr. Maxwell Nartey to empower more people with the ability to prevent and cure disease. Originally trained as a Doctor of Homoeopathic Medicine and a Doctor of Natural Health, Dr. Nartey is now also a current Fellow of the British Institute of Homoeopathy, a Doctor of Symptometry, a therapeutic scientist, a researcher and a Licensed Symptometrist.
After fourteen years of laboratory research and applicability, he made root cause therapeuticsTM available to the public. Then, in 2010, he established the American School of Symptometry to train additional Doctors of Symptometry. The Board of Symptometry fully accredited American School of Symptometry in 2011 and the US government granted it 501(c)3 status in 2013.
Author and founder of Symptometry: Originator of Root Cause TherapeuticsTM, Dr. Maxwell Nartey has helped countless people heal from chronic and acute diseases by removing known hindrances from the cells, from DNA, from blood and from the lymphatic system. The school creates other health professionals who can duplicate his success using a simple, but scientific 19-step method to nourish the cells, to maintain the body's electrical balance, and to boost the positive energy (nurturing) in the ailing individual's environment.
Symptometrists believe in comprehensive health care. If a person's situation (accidents, stubborn hypertension, alkaloid poisoning, etc.) calls for pharmaceutical drugs or herbs, (s)he will be referred to the appropriate professional. What current health professionals cannot do, however, is clean the DNA to (1) cure current health challenges and (2) prevent future illness.
Unfortunately, people have all kinds of chronic diseases because the wrong approach (symptom treatment) is being used by both conventional medicine and alternative medicine to treat their conditions. For example, people who were born prematurely must be treated differently from people who were born full term because of specific deficits at the cellular level.The needs of the congested, inflamed and tattered cells must be be addressed. Only Symptometry does this.
Symptometry intentionally bypasses all pharmaceutical drugs and herbs in its therapeutics.The symptometrist's healing strategy entails:
Ionizing blockages from the cells and the hindrances from DNA.
Removing excess lactic acid from blood, if necessary.
Restoring water, energy, electricity, etc.
Keeping the body in a constant state of balance.
Nourishing the cells and the glands.
Helping a person to keep producing an enzyme surplus.
Steering the person away from all kinds of antagonists.
Encouraging nurturing.
Today,  Symptometry is the only discipline of applied therapeutic science that provides nothing but root cause treatment. This has changed the contours of healthcare forever. In addition to training how to help a person heal at the genetic, cellular and DNA levels, the American School of Symptometry teaches one the benefits of cell nourishment- not nutrition – because there are many health disruptors in the foods nutritionists recommend.
Symptometry: Originator of Root Cause Therapeutics puts science over and above culture and all other considerations. This non-confrontational approach makes Symptometry very appealing to knowledge seekers. The founder, Dr. Nartey, is a strong advocate of complementary therapeutics and the school empowers health professionals to identify and execute what is most necessary for the long-term health of the individual in their care.
Healthy Longevity for You & Yours
Join today and get a head start to a new exciting career and life of health!
Register Today