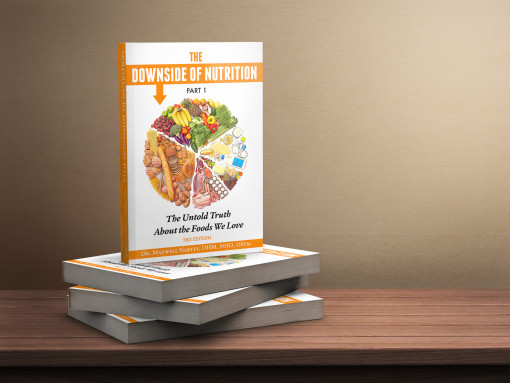 Downside of Nutrition
The founder of Symptometry, Dr. Maxwell Nartey, DHM, NHD is a therapeutic scientist specializing in targeting health symptoms' underlying causes.  
 
In this book, he provides a perfect gift for families and caregivers. You will be able to read simple yet science-based facts that link healthy foods we love to illnesses we don't. As a bonus, step-by-step guides throughout the book, help the reader stay on track to avoid even hereditary illnesses.  
 
This book sounds a note of caution about health repercussions to those who are not careful in selecting the foods they eat and the beverages they consume. Certainly, it is a priceless treasure for every person who wants to take a proactive role in maintaining health.
Product Description
Content is available only for registered users. Please login
Additional Information
| | |
| --- | --- |
| Weight | 1 lbs |
| Dimensions | 6 x .6 x 9 in |